On The Move – Winter 2015 Newsletter
We have moved! After months of anticipation we have moved into our new office at 33 East 8th Avenue. The office space underwent a head-to-toe renovation and we are loving our new space!
Over the past few months, we have successfully sold out two developments; Framework in Chinatown and the Maxx @ Verce; plus 55 happy homeownders moved into The Maxx this fall! We have also been busy working on our newest Brentwood development, Madison & Dawson, which will be opening early 2016.
As we continue to grow, we have welcomed some new faces to the team. Jessica Pullan joined us as our Development Coordinator, Ranjit Kooner as our Accounting Clerk, and Melissa Schricker as our Marketing Coordinator.
Keep reading to find out more about what we've been up to, learn 6 steps to achieve your goals from the President, David Porte, and find out how you can warm up this winter!
Best Wishes,
The Porte Team
---
The Road to Powerful Goals
David Porte's 6 Steps to Achieving Goals
"A goal is not a wish. A goal needs a plan and action."
Write it down. The first and most important step is to write your goal down.
Make it measurable and specific. Make sure that you have specific goals, specific timing and a way to measure progress and success. Also, make sure your goals aren't vague and do not use generalities.
Share it with someone who cares. Share your goals with people who care. They will provide support and will help keep you accountable, ensuring that your goals are accomplished.
Break it down into steps. Goals can seem daunting and huge, break them down into steps or mini-goals along the road to to the main objective.
Share your success. Share your success along the way. It feels good and keeps you motivated and pumped!
Make a "stop doing" list. Sometimes we need to find things to stop doing to get to our goals. We cannot just add new things, so it is helpful to make a "stop doing" list.
---
Own It
 SOLD OUT! Spacious homes on Pender. Learn more here.
 SOLD OUT! Uber stylish condos priced from the $160's. Learn more here.
 COMING SOON! Thoughtfully crafted 1, 2 and 3 bedroom homes. Register now.
---
Meet The Team
Jessica Pullan
Jessica has been working at Porte since 2010 during her summers off at University and this year joined Porte to fill the role of Development Coordinator. Jessica works closely with the Development Managers to help with project evaluation, approvals and permitting. Her main duties include collecting relevant site information, providing support and assistance with due diligence and offering support during the permitting process. She also spends her time researching sustainable building options for future projects. Jessica often participates in UDI School of Development courses.
5 Fun Facts about Jessica!
When she isn't working you can find her experimenting in the kitchen
Growing up, Jessica wanted to be an actress
She loves to travel, she just spent 8 months abroad
She loves any outdoor activities
Jessica is secretly into technology and is currently learning how to code in her free time
---

Maintenance Simplified
Here at Porte, we're always thinking of ways to simplify life for our tenants! That's why we are happy to introduce a new contact option for our Commercial tenants to use. Now, you can email help@porte.ca or call 604.732.7651 and speak to Rosie at extension 104 if you have a maintenance issue related to the following items:
General repairs (to doors or windows; exterior locks, including mailboxes)
Plumbing repairs (broken toilets/sinks; leaking pipes; clogged drains)
HVAC/Mechanical (heating/air-conditioning problems; bathroom ventilation fan problems)
Roof leaks
Electrical (blown fuses; failed transformers; faulty receptacles; light fixtures that are not working – Please note that burnt out light bulbs are a tenants responsibility)
Elevator issues
Fire safety issues
Exterior grounds maintenance concerns
Janitorial concerns
Pest control
---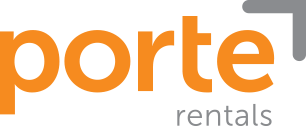 Building Updates
The building envelope renewal at our Green Timbers building, located in Surrey, is now complete and looks great! The building received a major facelift and now features new windows and patio doors. New vinyl siding was also installed, along with new balconies and railings. Tenants are very happy with the new updated, contemporary look.
---
Happy Holidays!
Please note our new office address: 100-33 East 8th Avenue, Vancouver BC Canada V5T 1R5